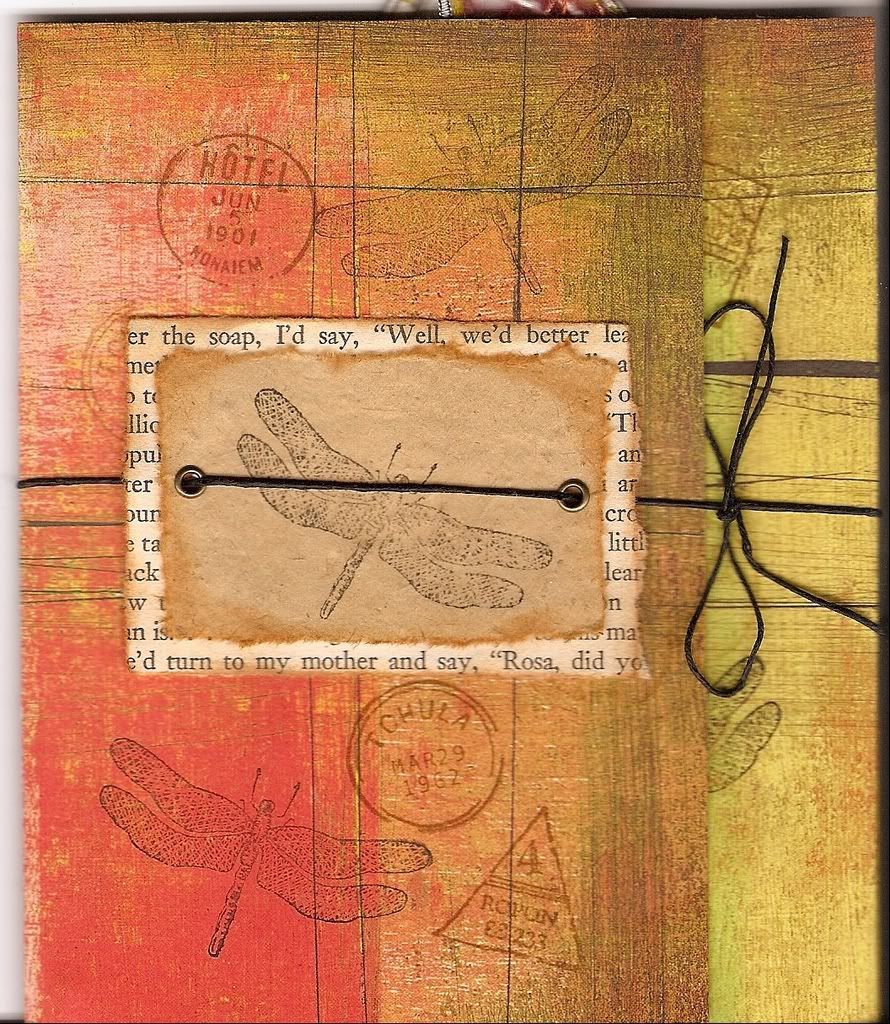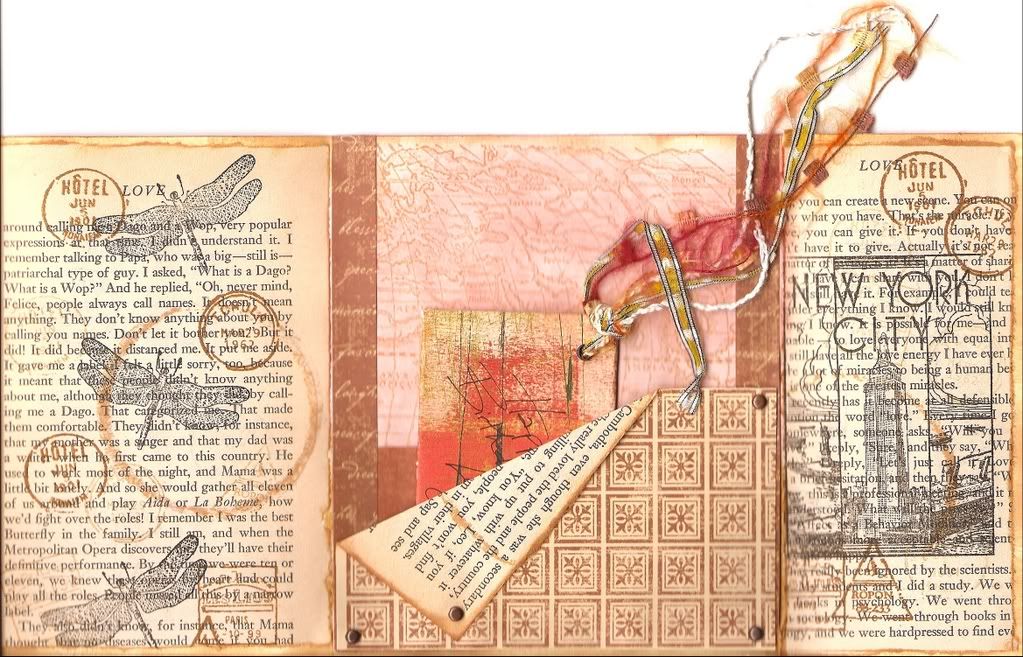 I am finally done with Gary's Father's Day painting (yes, Father's Day), and I must say that is a relief! Boy, I had to dig for this one, and it is far from the original concept. I am happy with the results, though. It's different then anything I've done before. It has Gary's fabulous tree photo, but I didn't include any of my own drawings on this piece.
The card was for Darcy's birthday, and the dragonfly stamp is new, so I had to play with it. I'm really enjoying the cards right now. Mostly because of the size, I think. It's much easier to finish a piece in an evening; perfect for mommy artists that work after bedtime. The techniques are new to me, so it's been fun playing with supplies.
I'm off to the annual canoe trip tomorrow. Well, I guess I can't call it the canoe trip anymore, since we rented a house in Tahoe this year. I'll be the first to admit it - we're getting old, and that whole expending lots of energy paddling down the river all day just doesn't appeal to me anymore, no matter how much alcohol I consume along the way. I'm a tired mommy; I don't want to work on my vacation. I voted for a spa and pool boys serving drinks, but we settled on the vacation home and cocktail waitresses serving drinks at the slot machines. Hey, it works for me!