I've been participating in a great new Yahoo group, the Artist's Circle, which takes us through a project, one step per week. First we coffee stained tags for a book, and this week we watercolored some of them. I made my tags, and half of them were out of watercolor paper, so the pink and green tags above are from that. The lighter green tag is cardstock. The pink tag is just a colorwash, but on the green one I used the iron to move the color around on the tag. The cardstock one didn't turn out so great with the color wash, so I went back over it with watercolor pencils. It's still not so great, so I hope it gets covered with layers of something else later on.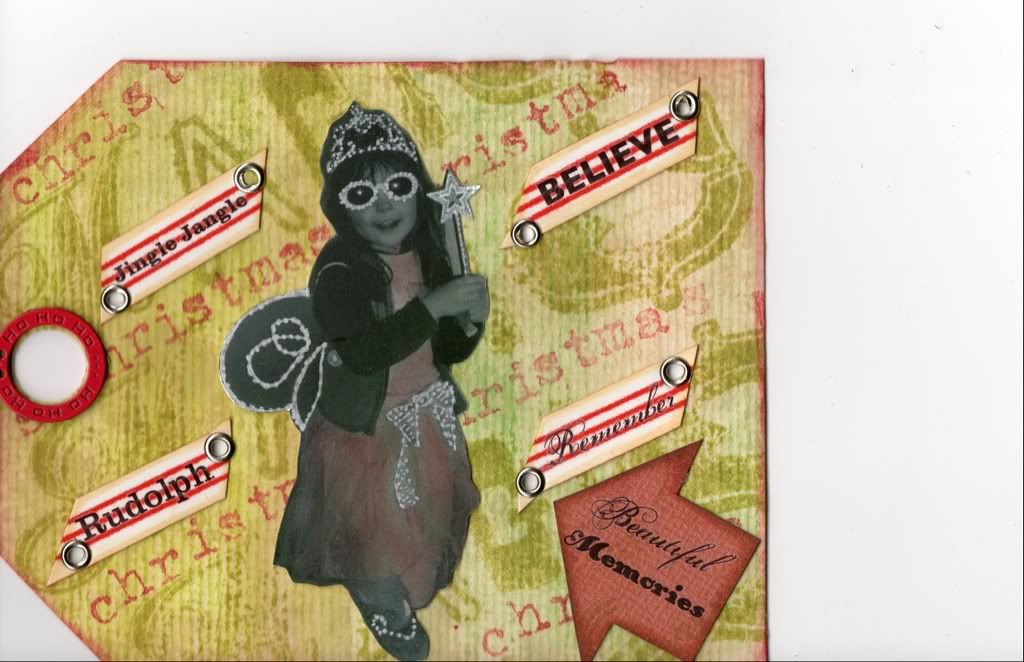 (Sorry, no matter what I do I can't seem to get these in landscape!)
Now, it just so happens that the Created By Hand
http://createdbyhandchallenge.wordpress.com/2007/11/19/tuesday-challenge-tags/
challenge this week is, whatelse? Tags! I dyed extra papers, so these tags also have the coffee and watercolor treatments. In the spirit of the season, Madeline became my little Christmas angel. I'm going to put them in a frame that has four openings, so Max will get the next two. Maybe I should make him an elf...