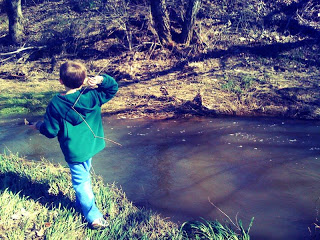 No trips to the creek for us, I'm afraid. Both of the small humans are down with the flu or some such bug, and we've visited our dear doctor twice in four days. Between Girl Scout obligations and nursemaid duties, I've found a few lovelies on the web to share:
I would love to live in
this house
; who could be glum in there?
Celebrate the Boy
is in full swing - love me some boy crafts!
For homeschoolers,
Westvon Publishing
is having a huge sale at CurrClick.
Wish
this
came in adult size...
I thought
this
was a fabulous idea for a gift, and Amy's work is wonderful!
I'm off to take some elderberry tincture and drink my immunity tea!