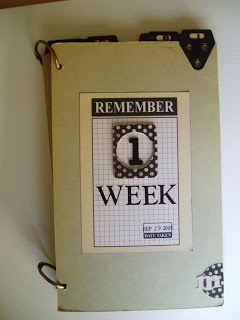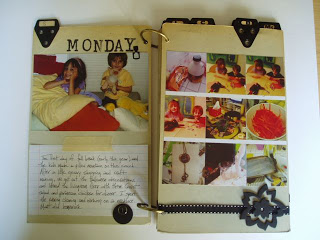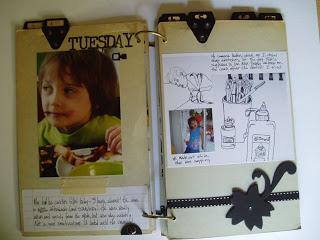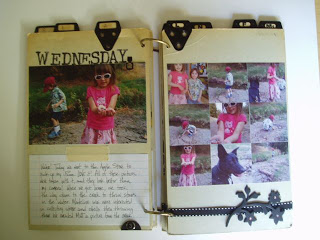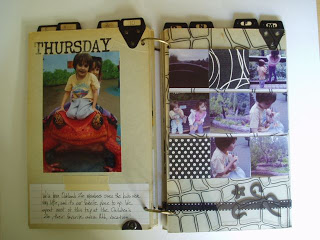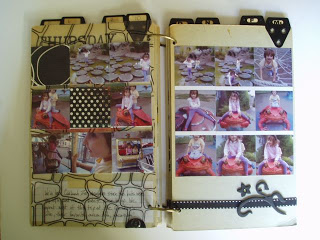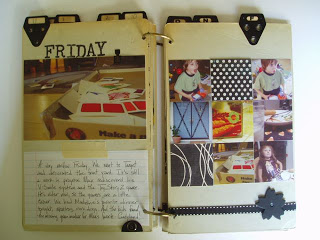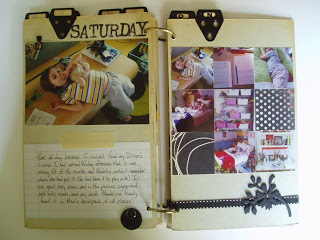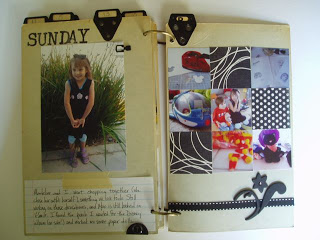 Both of the kids are sick. At times, it's been crazy, but on the other hand, I've bee able to carve out a few more hours to work. I followed
Ali's A Week in the Life
album project, and was finally able to finish the album. I had some very old chipboard dividers that were perfect for the album. I kept it SIMPLE - I do have a tendency to make things much more complicated and time consuming then they need to be.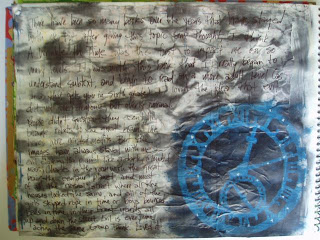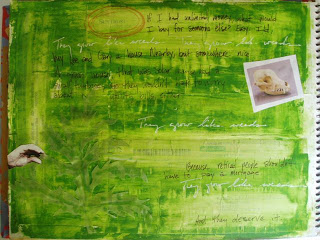 I got a few journal pages done as well. I used two of the prompts from
Creative Therapy
, What book influenced you and if you could buy something for someone else, what would it be? For the latter, I had a background already done that worked perfectly; it was made from the stubs from bills! For the Wrinkle In Time page, I used a crumpled map, inked it, and then applied one of Tim Holtz's new masks. Speaking of masks, I have a Halloween tutorial using alcohol inks and masks on the MDW blog. There are four different projects up, s
o take a peek!
 (Here's one for you!)