Oaky, I completely stole this idea from Ali Edwards (hail to the guru), but it gave me a great excuse to try my new Zutter Bind It All. It's a 6x6 made from my favorite Christmas line from Cosmo Cricket, some old chipboard dividers, and a Hambly overlay. I admit, I'm a day behind, but I should get caught up tonight while the kids are watching Frosty.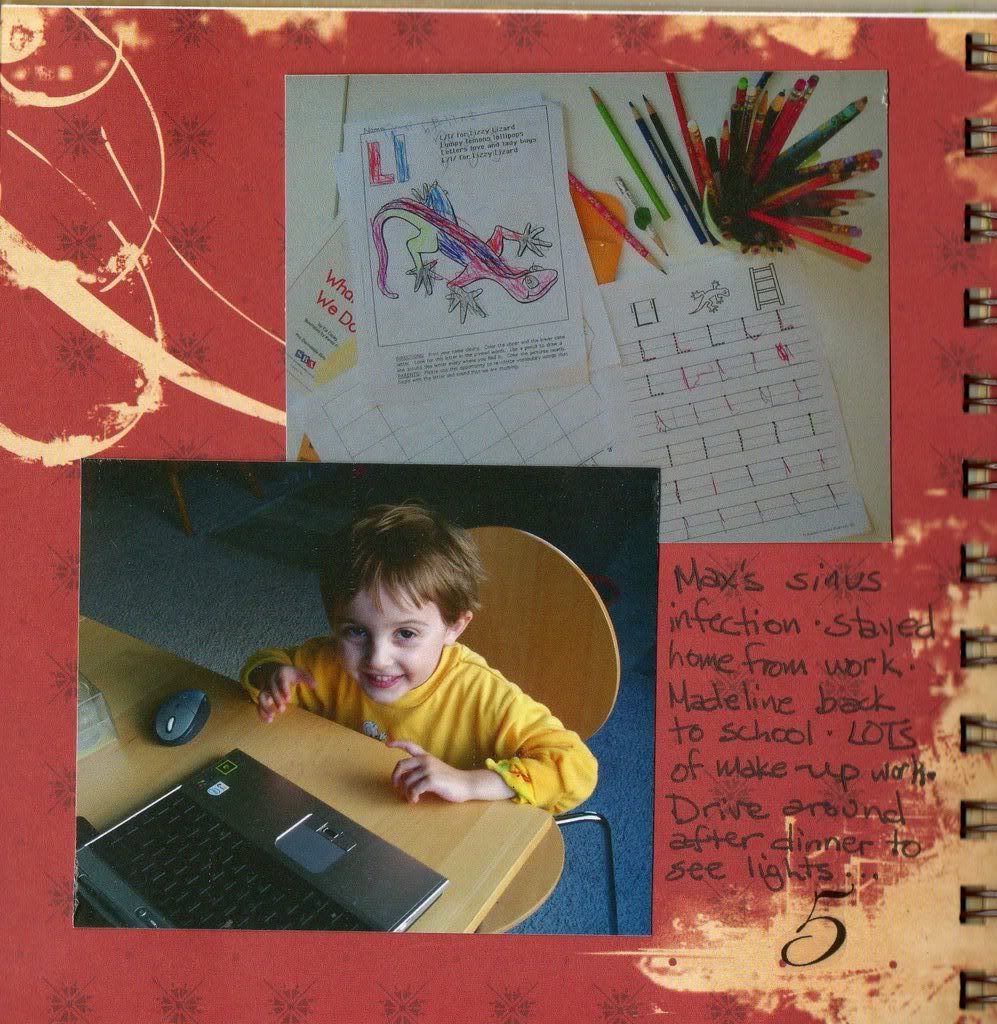 This is actually day5, full of sick children and make-up homework (yes, even in kindergarten they not only assign homework, they send classwork when you've been absent. Good grief!)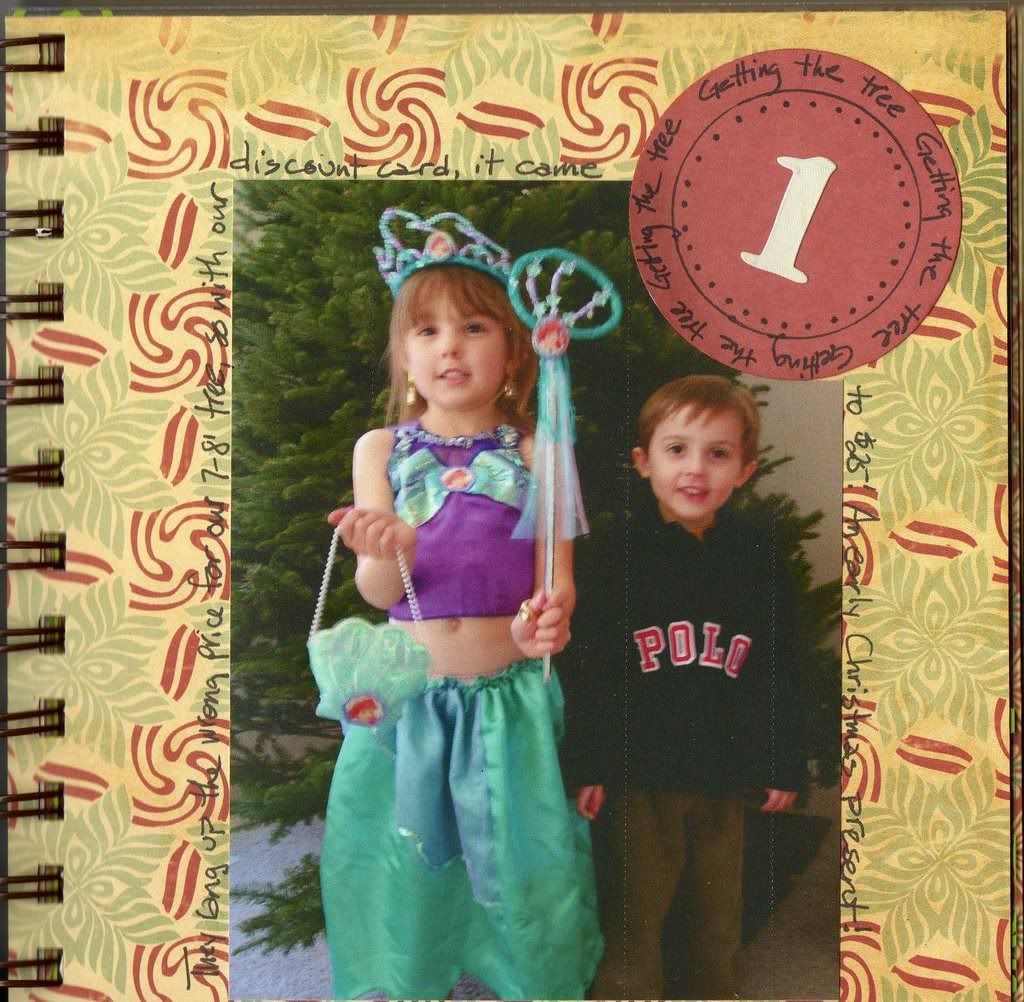 Dec. 1 we picked out a fabulous tree from the untamed wilderness of the Lowe's garden center.
Day 2 was all about decorating the tree and the house.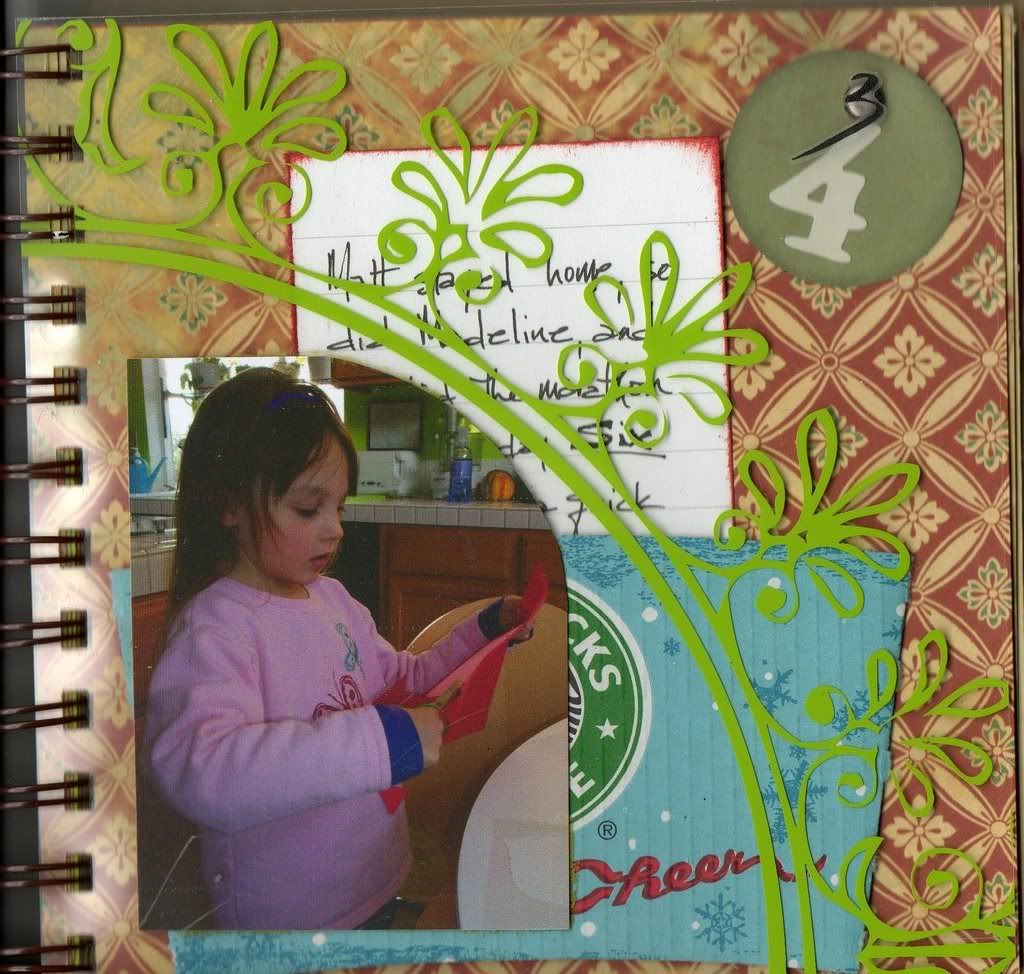 Day 3, sick kids making paper ornaments, Day 4 a shopping marathon for me. You know, ten years ago I would have jumped at an all day shopping excursion, but now, not so much. Next year it's gonna be all internet shopping, baby!