The Spring issue arrived today!
My work was highlighted on the gallery cover page: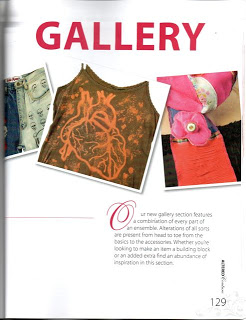 and both tanks were shown on page 142: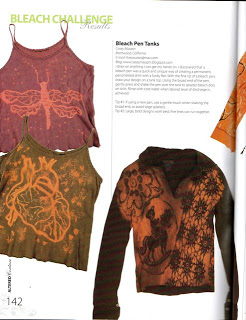 I couldn't be more thrilled! I've been dabbling with some fiber work, but these were some of the first clothing pieces I've done, and I loooooooovvvvvveeee clothes! Right now the machine is out because I'm appliquéing felt hearts on 18 t-shirts for Madeline's birthday party (I really wanted to avoid cheap plastic toys or candy as favors, and the t-shirts were on sale at Michael's for only $2!), but I have a whole list of projects to sew once those are done. The clothes pile in my closet is stacking up; not ones to wear, but to deconstruct. I pulled four sweaters out of my give-away pile this morning (shhh, don't tell Matt!) to do a little sweater surgery on. Well, maybe you can tell him - he gave me the book, after all! So hold on, Altered Couture, more is on the way!
We've run into a few technical difficulties with the new web site, so we've decided to post my Word For the Year class HERE! The posts will run daily, from February 2-6. Of course, they will still be here to view, so if you can't check in that week, you won't miss out. This little book is full of some cool techniques (you know I love the technique classes) and quick journaling prompts to focus your new year wishes. To make it an even sweeter deal, I'm giving away 7 class kits! No, you don't need a kit to make the book (you can use your own supplies), but wouldn't it be nice to win one? Just a reminder, we are going to make this: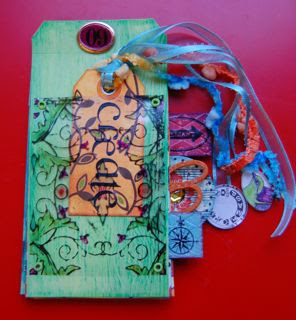 All you need to do to enter the drawing is tell me, what is your word for the year? Don't have one? That's okay, too. We'll address that in class. You can just leave a little happiness instead! I'll pick a winner Feb. 1st!