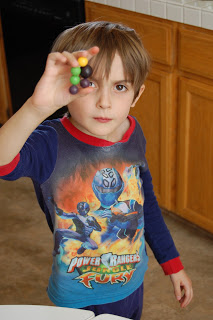 What to do with all of that leftover Halloween candy? How about a science lesson? We've been studying chemistry this year, and have learned about atoms and molecules. I gathered all of the Gobstoppers, Jawbreakers, and hard round candies from the Halloween stash, and a box of glue dots.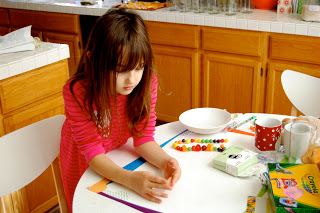 We looked at some models of molecules in the
Usborne First Encyclopedia of Science
, and then they got creative. Most candies could be held together with a single small glue dot.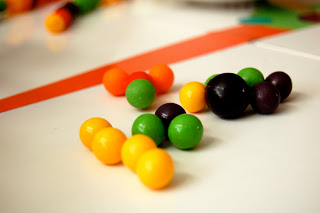 All science, no cavities.