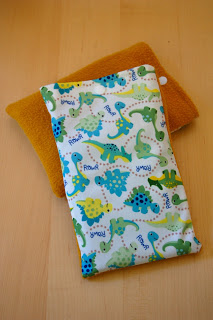 Whenever anyone gets hurt, no matter what the injury, the first thing my kids run for is an ice pack. Over time, we've lost one and the cover on the other had seen better days. I figured there had to be a way to make your own, and after a quick Goggle search, I found
this recipe
.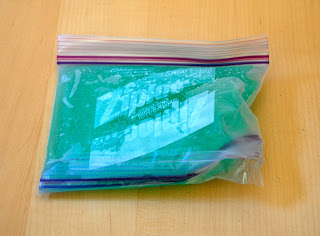 I used the one with rubbing alcohol, and since I had wintergreen, I didn't need to add food coloring (you don't want anyone to mistake it for plain ice!) It works like a charm!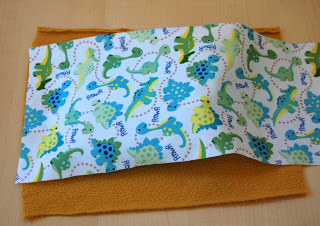 I took a rough measurement by laying some fleece for a warmer side and PUL fabric (which is waterproof, so the sweat from the ice won't go though the fabric) for the cool side, over the ice pack. Quick and dirty folks, since it is going to be draped over cuts and scrapes! You could use cotton for this as well, but the ice will moisten it after a few minutes.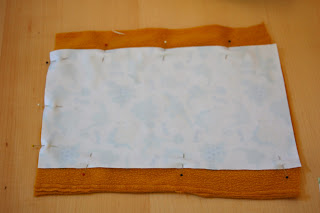 I pinned the fabrics right side together, on three sides, to make a pocket. I didn't even bother trimming the fleece until after I seamed them together.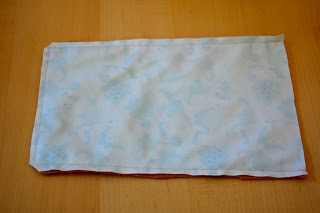 Trim the seams and cut the corners close to the stitching. Turn right side out.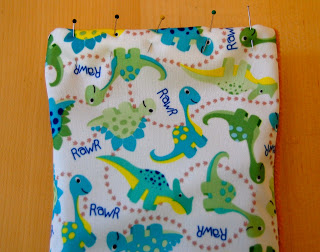 Pin the open edges under and topstitch closed. Normally, I wouldn't pin PUL to limit the amount of punctures in it, but the ice pack fits below this area.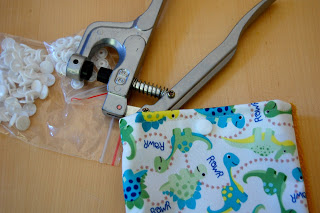 I added a plastic snap to keep the ice pack in. You could use a sew on snap, button, or velcro as well. I just have an abnormal attachment to my diaper snap setter (and it's fast! You know I love fast).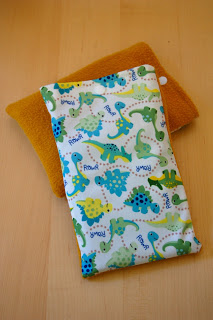 That's it! I made two, just in case of double injuries:)