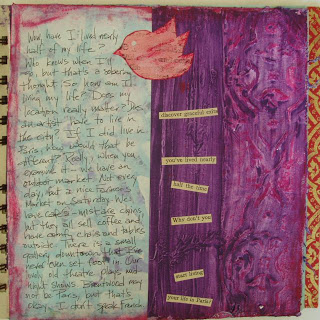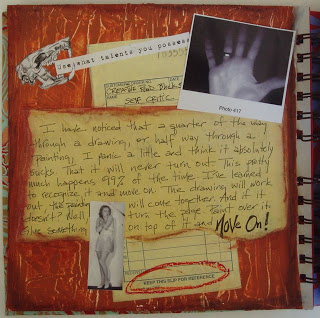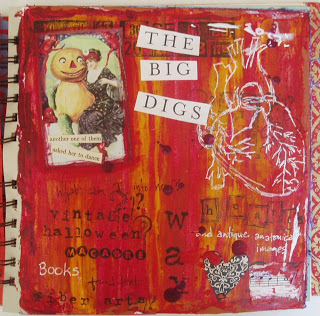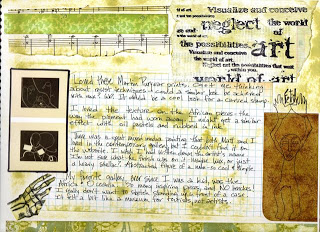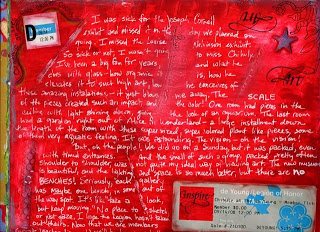 A few recent journal pages - the first three highlight some of the painting techniques I'll be teaching in my art journal class on the 27th (see info to the right). I'm super excited about this one, because I really love technique classes and I'm hoping to introduce many to the joys of art journaling. I love it so much, I decided to make it my GATE art class this year at school (but all of the kids know I let anyone come. Art should not be the exclusive property of gifted and talented students).
The last two pages are from our trip this weekend to the de Young museum in San Francisco to see the
Chihuly glass exhibit
. It was good fodder for this week's
Mixed Media Monday
topic, famous people. I must first give props to the de Young for their teacher membership discount. For just $55 I was able to get a membership for two adults to both the de Young and Legion of Honor. I had one BC (before children) and it's good to have one again. We went without the kids this time (Max and glass are NOT a good combination), but I'm looking forward to going back with them for an art scavenger hunt. My parents always took us to museums and galleries when we were growing up, and it made a lasting impression.
But the show -OH! I have been a big fan for many years, and seeing the works in person was absolutely amazing. He is brilliant, absolute genius! The color, he scale, the organic shapes, the staging... I could go on and on. I think the color may have been one of the most inspiring aspects of the show; that, and the pure imagination. If you are in the bay area, you'd better catch it fast - it leaves on the 28th. The downside - the masses of people. You have to get a timed ticket (much easier if you are a member!), then wait in line at your time to get in, and then contend with all of the crowds once you are inside. The smell of that many people is not my ideal way of viewing art, and I wouldn't do it for most artists. But for Chihuly, it's worth it!