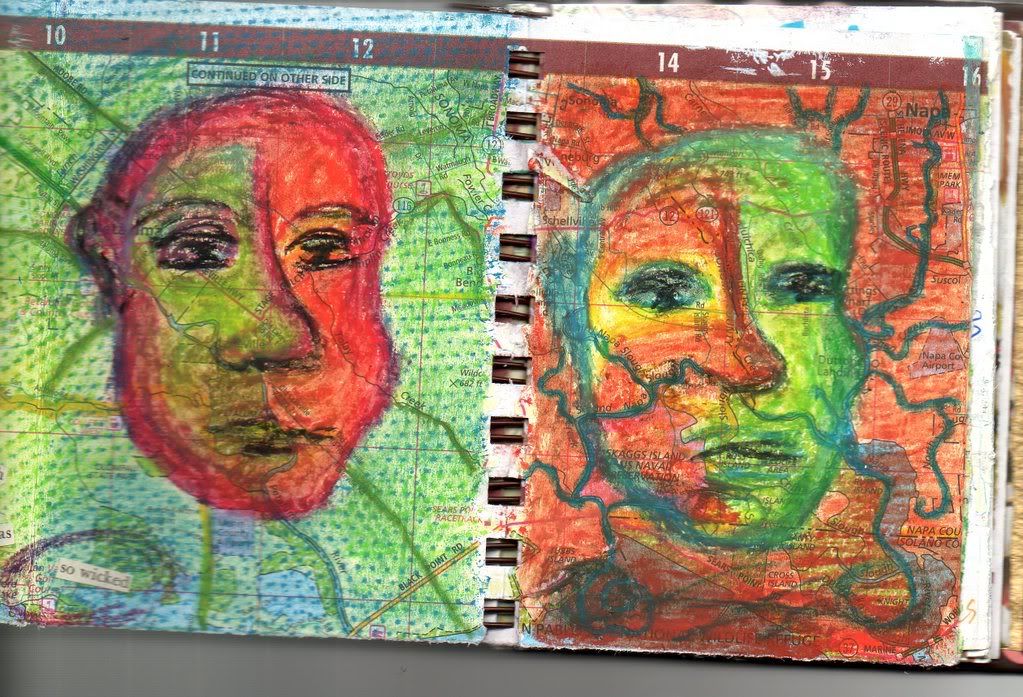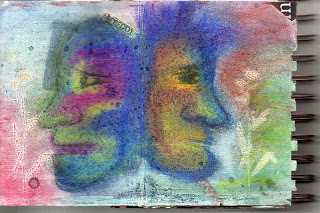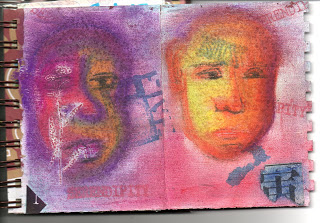 Faces really do inspire me. My sketchbooks are filled with people and animals (bugs, too!), but not much in the way of plants or objects. My art is always about a story, a message, and people are usually my favorite way to convey that message. I must admit, though, that I really don't care if the viewer "gets" my message or not. When I am asked, "What does that mean?" I'm the obnoxious teacher that throws it back at you. What does it mean to you? I believe that art IS the interaction between the viewer and the piece. The only thing that really matters is if a piece touches you in some way - personal, humors, political, raw emotions, whatever. The connection with a piece is personal, and different for each viewer. So if your interpretation is similar to mine, great! If it's different, but you've made a connection, that's great, too. If you think it's a piece of crap, fine. It doesn't offend me. That's why there's lots of different artists in this world.
(ending lecture here. I am a teacher, you know. I can't help it.) 
So as you may have guessed, the theme for this (my first)
Inspire Me Thursday
is faces. I have to give props to the Green Pepper Press Street Team for this one, because the kit I put together for this crusade (
see this post
) made it so easy to grab my hard pastels and oil pastels, that haven't used in years, and play in my art journal. I have been doing so much design work lately that it felt fabulous to just draw. When I got out the fixative to set the first page, it sprayed out everywhere in a black, gloppy mess, leaving stains on the paper. I tried the old hairspray trick, and that deepened the colors and made more of the background stamping come through. It was all an accident, but I like it better then before!