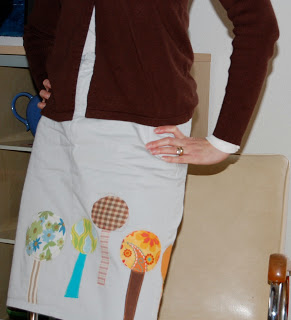 Lots of sewing happening during these rainy days: new garments, re-fashions and mending. I've had this khaki skirt in my closet for years, and last year set it aside for embellishing. Since I had the scraps out for other projects, I decided to use some on this as well.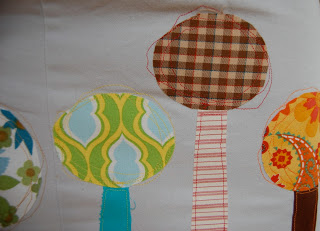 A very quick, simple applique. I decided to straight stitch the edges to keep with a more primitive look, with some intentionally quirky outline stitching around the tops. I continued the pattern around the back a bit, too.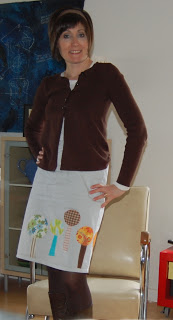 Sorry for the bad inside shot, but it's gray and blustery outside. At least the skirt looks like spring!