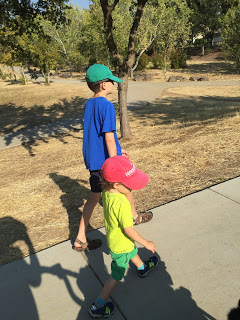 Well, it's that time of year again, when we homeschoolers don't go back to school. We started our day with a walk to the park, and unfortunately, the timing was just wrong on this shot so I didn't capture their sweet hand in hand stride.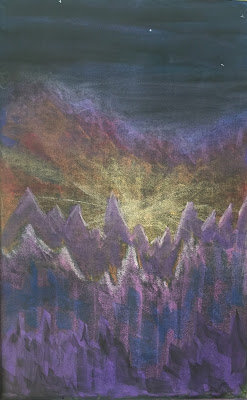 Both kids are starting off with sound for physics this year, so our first board went with the poem by Rumi, "The Breeze at Dawn."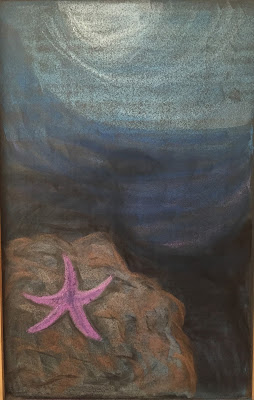 Alex got his own board to match the ocean theme of his nature table this month. We have been making little felt creatures to go with it, but more on that in the next post.
Two days in and we all survived. It's a heavy academic year, with both kids in middle school, and the planning this summer was tremendous. I know it will pay off, but I have to admit that I am somewhat mourning the loss of my last month of summer! It is fantastic to be back in that learning rhythm. I do like having more structure to the days, and that sense of accomplishment when items are checked off of the to-do list. The school rhythm is a work in progress, as right now I only have academics scheduled. I'll be using the next two weeks to figure out where to add in form drawing, handwork projects, exercise for the kids and piano. Yes, form drawing in middle school. We haven't done much of it, since we came to Waldorf late, but I think both kids could still benefit from it, especially to improve handwriting. Madeline enjoys it; she says she finds it meditative. Isn't it fantastic when they unexpectedly express exactly what is supposed to be happening on a deeper level? Then you really know this "crazy" Waldorf stuff is working!