Are you cleaning? If not, click the
simplemom.net
button on the side to join the party!  I'm doing small bits at a time, in between caring for Max. I tackled the family room today, because it's small, and Max has set up camp on the couch in the living room. I have to admit, there was not a lot of work to do in this room. The two hot spots for me are the kids' craft storage and my desk.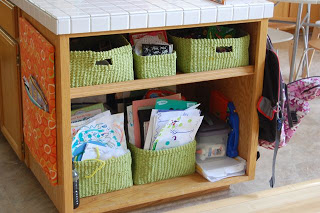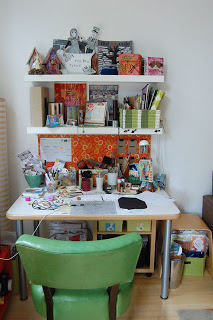 Yah, the desk is bad. Honestly, it's always bad. I thinned out a lot of stuff around my desk - it tends to be the dumping ground for all of my projects, even ones I'm not currently working on. I hung a few pieces that were above the desk on the pass through, and dusted A LOT.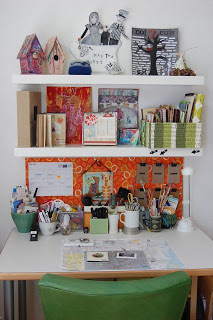 I don't know if the kids' art center looks any better, but I did sort and toss some drawings, filed others, and generally organized supplies.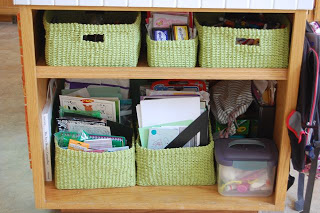 And the final product: